07/06 SOS SH x Transmission Pres.
Official Pre-Party : Ferry Corsten
In early June, with the announcement on the FaceBook of Transmission,
it was an instant sensation for countless Trance enthusiasts in China.
A pure Trance festival is coming, and it's something that
has excited and even made many Trance enthusiasts proud.
You must know something about Transmission if you like Trance.
Transmission electronic music festival is a brand established in
the Czech republic by a professional Dutch team.
It debuted in 2006 at the O2 arena in Prague, Czech republic.
The main style of Transmission is Progressive House & Trance Music.
It is combining electronic dance music, live performance,
laser special effects of gaoko and gorgeous dancing.
Transmission is recognized as one of the three world indoor music festivals,
attracting thousands of Ravers every year. Unlike other festival
Transmission every event has a specific theme,
performed by a story throughout the night,
take you into new chapter of the story.
JOURNEY TO THE TRANSMISSION,
The Official Pre-Party of TRANSMISSION,
to get raver experience the power of TRANSMISSION,
blow the horn of Trance fans,
get ravers to find his way back home.
JOURNEY TO THE TRANSMISSION : Ferry Corsten
Producer, DJ, Reformer, Prophet, that's what people call him.
He revolutionized the electronic music on his own.
From the beginning, it has infected every corner of the world.
He worked hard to make Trance acceptable to mainstream culture.
He is a milestone for Netherlands - Ferry Corsten
As a versatile musician who has been adept at
moving notes between Progressive & Trance music
He has laid the unshakable position of the music industry.
His works have become an indelible classic in generation.
If you talk Ferry Corsten, you've to say Out Of The Blue
It opened his music career & witnessed the rise of trance
In 1999, Out Of The Blue has quickly became a global hit
It has created the amazing results of UK Charts for 3 years
Today, it still often played by famous DJs on music festival
In 2015, a song that made music fans around the world crazy
The release of Anahera fulfilled a lot of Trance fans expectations
In today's EDM era, He has inspired fans with his single Anahera
Trance's greatest moment has passed, and may yet turn around.
But under the commercial era in music you can use ctrl c to solve
Every song feels familiar, making producers feel helpless.
Fans are less likely to get music, which triggers deep feelings.
This time Ferry Corsten come here
Let's see a glimmer of hope once again
Maybe the music we want isn't obliterated
Let's look forward to July 6th
Let's arouse the heart to move
预售票 Pre-Sale:180元

现场票 Door:280元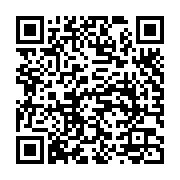 (长按上方二维码进行购票)
(Scan QR Code To Buy Tickets)