07/14 Carl Nunes @ SOS Shanghai
The Most High-profile Latin American DJ
He is the most high-profile American star
He attracted world's attention with his music
Even Avicii was praise for this edm wizards
He is the lightning of Latin America
Carl Nunes may be Latin America's biggest electronic music artist. He's been steadily rising up the rankings for several years.After years of earning his DJ stripes across central America and delivering euphoric, trance-infused house that's been supported by the likes of Avicii, Aoki and Hardwell, his dedication is finally being recognised.

The timing is perfect for Carl Nunes in 2016.
He broke a series of charts and even worked on improving the electronic music and his own personal brand throughout Central America. In the top 100 polls. Carl Nunes could be the greatest electronic music artist in Latin America in the next 3-5 years!
Carl's sound is edgy, blending multi-genres: as a producer he is forward thinking, hard hitting, and instantly recognisable.Carl Nunes has won the respect of Avicii by producing a series of works for his personal label Le7els.
Carl has supported heavyweights like Tiësto, Deadmau5, Armin van Buuren, and EDX. With a record deal signed with Armada.
Maybe this name isn't well known for people
But with his potential, He's sure to accomplish
07/14 witnessed the rising star of
the edm together at SOS SH!
预售票 Pre-Sale:180元

现场票 Door:280元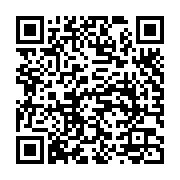 (长按上方二维码进行购票)
(Scan QR Code To Buy Tickets)