07/19 Tujamo | Conquer the world with Booty Bounce
TUJAMO discovered his passion for music as a teen and honed his craft until his unique take on dance music could be considered a genre of its own. Tujamo kick-started his sensational career back in his native homeland, but it wasn't long before his exceptional style was bringing him fans from all around the world.
As early as 2006, at the age of 17, he had already made his mark in Germany and became a popular on site DJ at a popular local Club.In 2011, his single with popular DJ group Plastik Funk put Tujamo, who had previously focused on producing remixes for artists, on the global dance charts for the first time.
The single "Boneless" collab. with Steve Aoki and Chris Lake is more sensational in the electronic music world.It hited 1st place in the Beatport Chart! If you don't know the name of this song, you'll be familiar with its melody!
The hit single became a staple for DJS at the time. The hit single, Booty Bounce, released in Spinnin, has become a global hit, catapulting Tujamo into the ranks of the world's top DJS.
Tujamo lit the dance floor with his signature Bass. With just one song, Tujamo makes the world's hottest chick Bounce by pursing its butt. This also became the golden name for Tujamo!
Nowadays, Tujamo is no longer the young niche of a few years ago. His widely recognized production capacity and masterful control of the venue have made him frequently invited to various music festivals, including such heavyweight global events as Ultra, EDC and Tomorrowland.
预售票 Pre-Sale:180元

现场票 Door:280元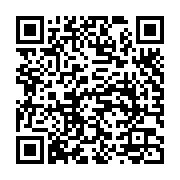 (长按上方二维码进行购票)
(Scan QR Code To Buy Tickets)