07/27 Virtual Riot | The Ruler of Dubstep wave
There's no doubt that the hype around Virtual Riot has been growing over the last year.Since signing to Disciple Recordings just over a year ago, Valentin Brunn has seen hissound go from strength to strength, and with massive players in the game such as Skrillex and Excision regularly playing several of his tracks.
Something of a rarity, the young German producer has managed to effortlessly combine classically trained musicality with class-leading sound design, creating wide appeal with fans across the genre, all while maintaining a level of authenticity that speaks to the foundations of either extreme.
In the 2016 Dubstep top 100 DJ selection, Virtual Riot ranked in the top four. Behind him are a string of familiar names: Snails, Must Die! We're Barely Alive to Kill The Noise and so on.it's clear that the scene is seriously starting to take notice too.
As in his name, the riot, the system, Virtual Riot is absolutely powerful role in Dubstep scene, use bass to create a virtual space belongs to him, continue to erode your ears, distort things you see, the only thing that can be done is to restless with his voice.
We're excited to see what's in store for him next, but we're even more excited to get lit with him here in China.
预售票 Pre-Sale:280元

现场票 Door:380元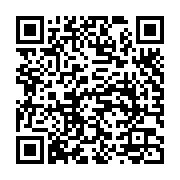 (长按上方二维码进行购票)
(Scan QR Code To Buy Tickets)